Vote-By-Mail Policies
Lead to New Forms of Voter Suppression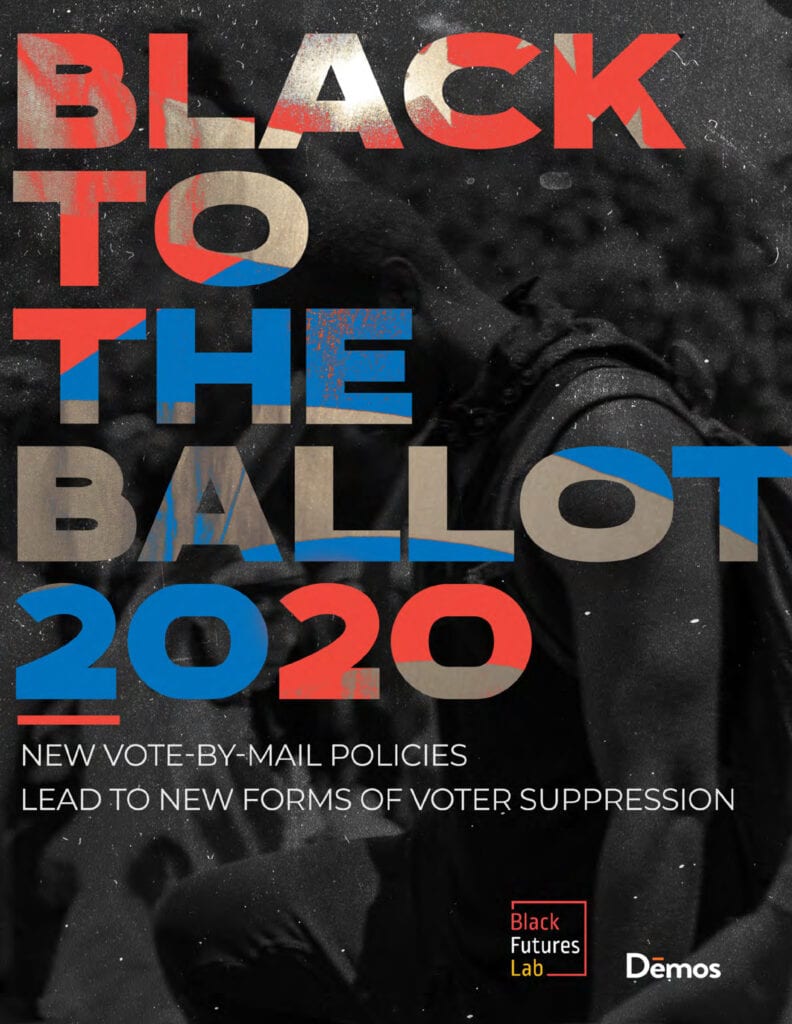 While some states expanded their absentee ballot eligibility and procedures in response to the COVID pandemic, other states retained strict vote-by-mail eligibility criteria and requirements for returning a mail-in ballot. This posed unique challenges to Black voters in the 2020 election, who were greatly impacted by the COVID pandemic.
Black Futures Lab partnered with Demos to take a closer look at vote-by-mail in three Black to the Ballot target states: Alabama, Nevada, and Texas and are now recommending immediate expansion of vote-by-mail policies in these states.
Our vote is our power. If they didn't know that they wouldn't try so hard to suppress it. We won't let them win.
Black to the Ballot registerd, engaged, and activated Black voters through our national voter registration drive. 
We partnered with 15 Black-led grassroots organizations in 9 states to register 10,000 new Black voters and get 50,000 people to pledge to vote. Check out our incredible partners: